Ultimate Shopping In The Gaslamp District
| | | |
| --- | --- | --- |
| August 12th, 2013 | | | SofiaBlog |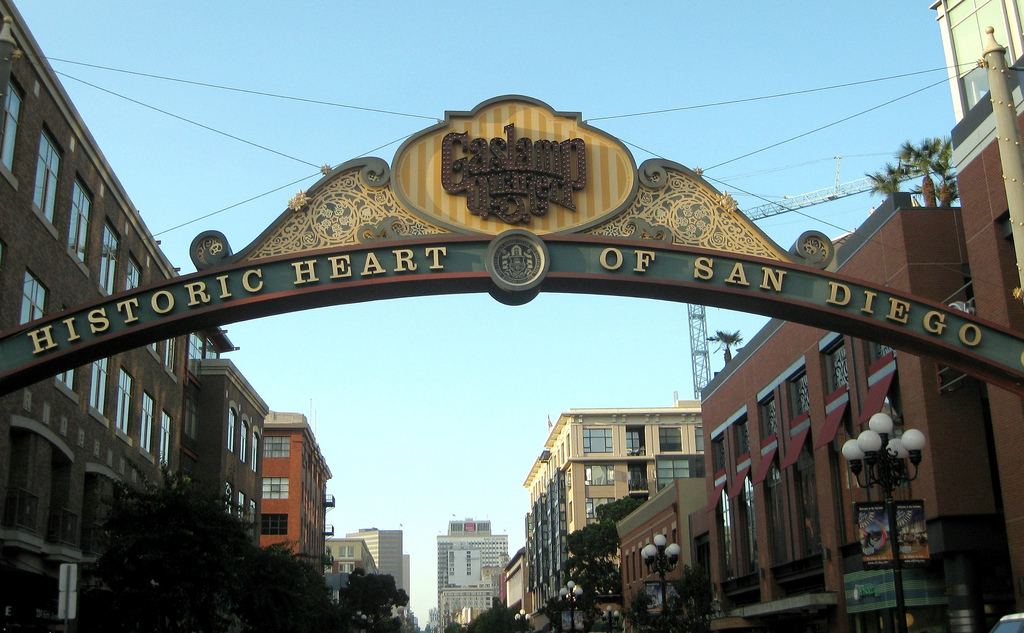 You've never fully experienced San Diego if you haven't spent some time in its bustling, historic linchpin—the Gaslamp Quarter. This is a shopping and entertainment district of formidable heritage accessible on foot from the Sofia.
Shopping
The Gaslamp is a mecca for shoppers—and for anyone looking to access a bit of San Diego's history via a neighborhood that fully embraces its rich past even as it throbs with in-the-moment energy.
Lose yourself in a galaxy of boutiques covering the gamut of fashion, art, and technology. Be sure to swing by the Exclusive Collections Historic Gaslamp Gallery at the intersection of 5th and Market, where you can step out of time awhile as you admire a spectacular diversity of paintings.
Forget an essential piece of phone or computer gear? The Gaslamp has you covered with its tech outlets, not least the Murray Digital Apple Store on Market Street.
In a setting as venerably elegant as the Gaslamp, it's no surprise that high style and casual chic are showcased front and center in the boutique throughways. From Bettie Page Boutique and Carolyn's Designer Resale Boutique to G-Star Raw and Nikki & Co Fine Jewelers, you've got hours and hours of exploring to do.
Another hub is the Horton Plaza Shopping Center, an outdoor mall that offers three full hours of free parking with validation. And speaking of convenience, you can navigate the Gaslamp not only by foot but also by taxi or pedicab.
When You Need a Recharge
In between shopping bouts, you'll be able to refresh yourself with the Gaslamp's many other charms. The famous Victorian-style buildings that compose the district are a feast for the eyes: Just wandering the streets and soaking in the ambience is a fine use of time.
If you need a little sustenance or libation, slip into one of the Gaslamp's many restaurants or lounges. There are several rooftop cocktail bars to end your shopping day on just the right note.
Since the mid-19th century, the Gaslamp Quarter has been a fixture of San Diego. Experiencing its shops and eateries while marveling at its beautiful architecture is a longtime tradition—don't miss out!
Photo credit: Erik Pitti