Humphreys Concerts Presents Music and Special Performances March Through October
| | | |
| --- | --- | --- |
| April 22nd, 2015 | | | SofiaBlog |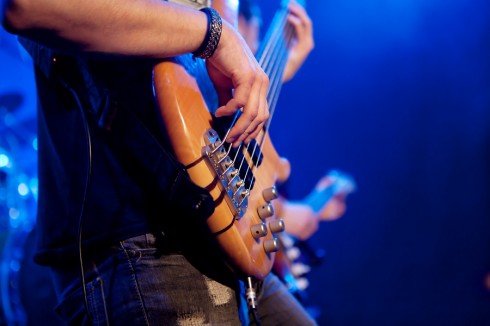 There are few better ways to enjoy San Diego's summer weather than by attending an outdoor concert. One of the city's preeminent series is promising a great season!
Established in 1982, Humphreys Concerts by the Bay is a 1,400-seat outdoor theater out on Shelter Island in San Diego Bay—a pretty magical setting for enjoying some live music! The 2015 action (March through October) is already off and running. Now's the perfect time to peruse the summer schedule to lock down your tickets—and some convenient accommodations at the Sofia Hotel!
Highlights of the 2015 Season
Some authentic musical legends are gracing the Humphreys Concerts by the Bay stage this year. On April 18 and 19, the iconic rock group Steely Dan will be delighting fans with their highly distinctive sound—instantly recognizable from hits such as "Rikki Don't Lose That Number" and "Reelin' in the Years." A true American treasure, Tony Bennett, will be crooning his way through a sure-to-please setlist on May 14.
Songwriting genius Brian Wilson, joined by Beach Boy confederates Al Jardine and Blondie Chaplin, will survey decades of spectacular pop on June 19. (Mike Love, meanwhile, will bring another version of the Beach Boys to Shelter Island on September 20.) On July 21, the beloved Mavis Staples will share a bill with Patty Griffin (as well as Amy Helm, daughter of legendary Band singer-drummer Levon Helm). When rockabilly practitioner Chris Isaak strides onstage on August 10, meanwhile, it'll be his 26th appearance at Humphreys Concerts by the Bay!
From Amos Lee (July 7, with David Gray) to Jake Shimabukuro (October 31), the younger generations are well-represented on the calendar as well. And there's more than just great music in store: Comedians such as Jim Gaffigan (June 26), Bill Maher (August 2), Kevin Nealon and Norm Macdonald (together in a blast-from-SNL-past appearance on August 7), and Paula Poundstone (September 11) will be tickling funny bones in world-class style.
Remarkably, these artists are only a sampling of this year's Humphreys performers. Check out the full lineup here!
Come See a Show on the Bay!
You can get the complete lowdown on tickets, parking, and other logistical details over at the Humphreys website. Meantime, here at the Sofia—just about five miles from the venue—we'd love to be your hosts for whatever show (or shows) you decide to attend!