Take In The Best Of Broadway At The San Diego Civic Theatre
| | | |
| --- | --- | --- |
| January 13th, 2016 | | | SofiaBlog |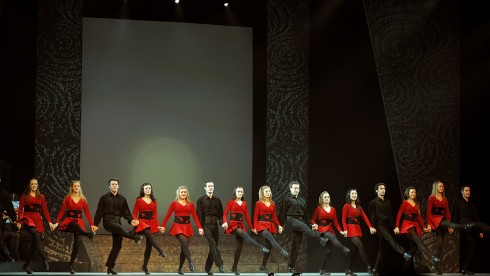 If you're looking for a San Diego night on the town worthy of the Big Apple, you've got a fantastic choice within a quick stroll of the Sofia Hotel: the San Diego Civic Theatre.
Since 1986, Broadway/San Diego (founded 10 years before) has been bringing the cream of the crop of Broadway shows to this fine venue, and this season's no exception.
You can check out the full calendar (and details on purchasing tickets) at the Broadway/San Diego website, but let's survey a few exciting highlights!
Upcoming Shows
Jerry Seinfeld's taking the stage on January 15, performing his by-now iconic standup in a pair of 90-minute evening shows. From January 19 through the 21st, meanwhile, the famed celebration of Irish dance and music, RIVERDANCE, will be hitting the Civic Theatre in its 20th Anniversary Tour—fresh on the heels of sold-out laps through Europe and Asia.
On January 23, soak up some Midwestern magic and lovely Americana music with A Prairie Home Companion. Besides donning Guy Noir's cap and relaying (as he's done faithfully for decades) the latest from Lake Wobegon, ougoing host Garrison Keillor will be joined by his replacement, mandolin maestro—and San Diego native—Chris Thile. The two are co-hosting for a spell in 2016 before Thile takes over full duties, so this is a special opportunity to witness a historic passing-of-the-baton for one of America's cultural institutions.
Other shows coming down the pike include the much-talked-about THE BOOK OF MORMON (February 23-March 6), the Wizard of Oz (March 15-20), and, later this summer, the Tony Award-winning Carole King musical, Beautiful.
Broadway/San Diego is also bringing the acclaimed Beatles tribute show, RAIN, to another nearby venue, the Balboa Theatre, from March 29 through April 3. Watch talented impersonators pull off the Beatles saga note-for-note, complete with the Fab Four's stylistic evolution and renditions of a whole clutch of masterpieces, from "Hard Day's Night" to "Let It Be."
The Sofia Hotel & a Night of Broadway-Style Entertainment
Given our proximity to the San Diego Civic Theatre (and the Balboa), the Sofia's truly the ideal place to stay for an evening of world-class musical entertainment in San Diego. No fretting about traffic or parking: Simply stroll over to your show in a few minutes' walk! We look forward to hosting you.