Check Out Some Of San Diego's Best Beaches
| | | |
| --- | --- | --- |
| July 28th, 2014 | | | SofiaBlog |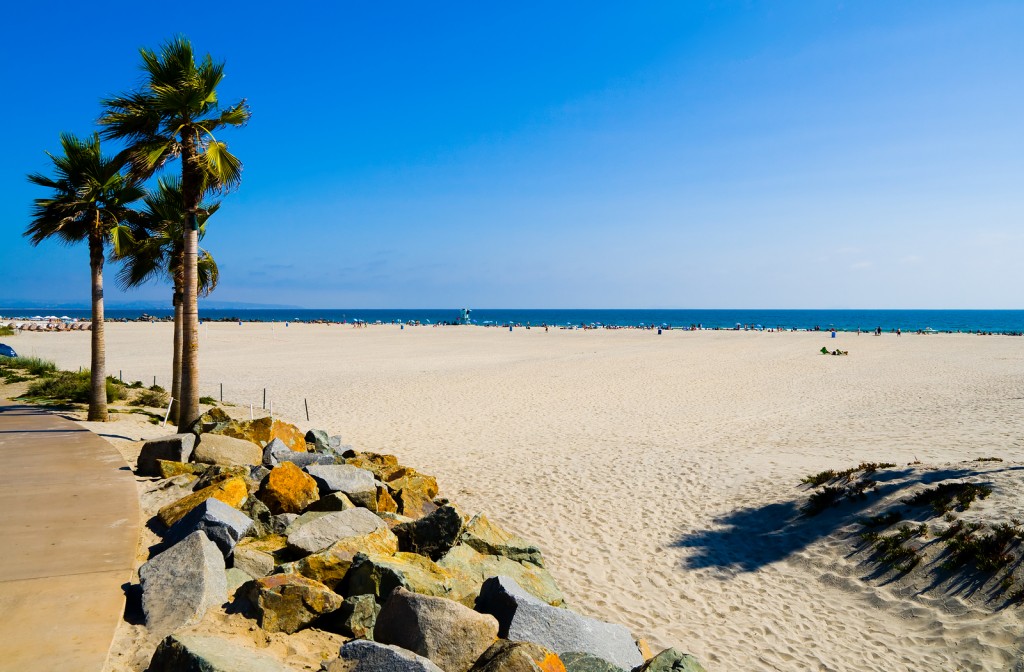 From one of the world's premier zoos to an incredibly vibrant food culture, San Diego is famous for a lot of things. Perhaps nothing sums up the image of the city, though, like a postcard-perfect beach under a postcard-perfect sky.
Here's a look at some of our area's best Pacific beaches. And remember, you're never far from sand and sea when you stay at the Sofia Hotel!
Coronado Beach
Coronado Beach, a great landmark of Coronado Island, must be one of San Diego's most celebrated. The views from the truly sparkling sands out to the Pacific are transcendent.
La Jolla Cove
Easily one of San Diego's prettiest beachfronts, La Jolla Cove is tucked against a bold headland. The rockbound beach here enchants with its views, and you'd be hard-pressed to resist the allure of the sheltered nearshore waters.
La Jolla Shores
Not far away is the remarkable mile-long beach of La Jolla Shores, right in the backyard of the internationally renowned Scripps Institute of Oceanography. When you're not sunbathing, take out a kayak or surfboard!
Mission Beach
Not far from downtown San Diego, Mission Beach serves up a classic American seafront experience, what with its bustling boardwalk, food vendors, buskers, jetty anglers, and inviting sands.
Dog Beach
There's no better spot for romping with your four-legged companions at the Pacific than Dog Beach (in Ocean Beach), which helped pioneer the concept of a pooch-friendly, off-leash beach. Just remember to pick up after your buddy!
Windansea Beach
Another La Jolla landmark, Windansea Beach is a mecca both for surfers and those who just love to feel sand between their toes. A historic palm-roofed shack, first erected in the 1940s, helps define this special setting.
Black's Beach
Last but not least, there's the iconic and beautiful Black's Beach under the Torrey Pines cliffs. A stone's throw from the amazing Torrey Pines State Reserve, Black's Beach is best-known as a place for beach-lounging in the buff.
San Diego's beaches are a national treasure. Each time you room with us at the Sofia, why not tour a couple of new ones?